Composer-in-Residence Program
Composers participating in LIEDER ALIVE's Composer-in-Residence program are first and foremost selected because of their interest in composing new work in the German Lieder tradition, and adding to the expanding Neue Lieder Songbook. In addition to regular coaching and a monthly stipend to support their creative efforts, composers-in-residence are provided with a platform for the premiering of these works (namely the Liederabend Series), access to LIEDER ALIVE contributing artists to perform them, and professional recording services to document them. In addition to compositional duties, the composer-in-residence is responsible for overseeing the Neue Lieder Commissioning Program, identifying works from other contemporary composers to add to the Neue Lieder Songbook, and developing educational programming for young composers.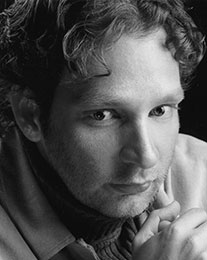 Composer Kurt Erickson was selected as LIEDER ALIVE!'s current composer-in-residence in July 2013. Mr. Erickson has composed songs for LIEDER ALIVE! contributing artists to perform on the LIEDER ALIVE Liederabend series. Mezzo-soprano Kindra Scharich has premiered his settings of work by 18th Century German poet Eduard Mörike, and bass Kirk Eichelberger has premiered a set of songs Mr. Erickson created especially for him. All performances are professionally audio-taped, and LIEDER ALIVE! will release a recording of Neue Lieder in the coming years. Additionally, Mr. Erickson is in conversation with connections in the industry regarding publication of these works.
Mr. Erickson will also works with outstanding guest composers commissioning through the Neue Lieder Commissioning Program; the list of commissioned composers for the 2014/15 season included David Conte, Erling Wold, Daron Hagen, Omari Tau, Michael Kaulkin, Liam Wade, and Henry Mollicone. The 2019/18 includes Luna pearl Woolf and Mark Carlson, and in 2018/19, Veronika Krausas.
Finally, Mr. Erickson is developing educational programming for young composers through a partnership with the San Francisco Conservatory of Music. The Conservatory currently has an annual art song competition for young composers, and by working with LIEDER ALIVE!, this program will be expanded to include a Lieder competition. Programming will include both group workshops and one-on-one coaching with Mr. Erickson for program participants, and will culminate in a professional public performance.